Schott's Repair Service, Inc. – Whipple, Ohio
Heavy-Duty truck, Transmission & Differential Repair Services
Schott's Repair Service, Inc. provides an extensive variety of heavy-duty truck and transmission repair services to many companies in and around the Mid-Ohio Valley. We are proud to have served the following:
• County Highway Departments • Large Trucking Companies • Small, One-Man Operations • State of Ohio • Local Utility Companies
We also serve anyone who is passing through and in need of repair services.
Schott's Repair Service, Inc. is here to serve all of your heavy equipment and truck repair needs at our Whipple location.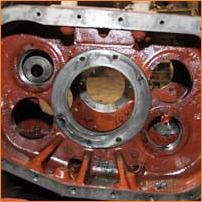 Brakes, Suspensions and King Pins
Some of the services that we are able to provide include:
• Axle Repair & Replacement • Brakes & Clutches • Differential & Housing Repair & Replacement • Frame Work • Repair & Replacement of Transmissions • Truck Suspensions • We Source and Install New & Used Parts
Efficient, courteous service is our goal and your satisfaction is our priority. Let us know how we can help lift your load!
Specials
Updates Coming Soon!